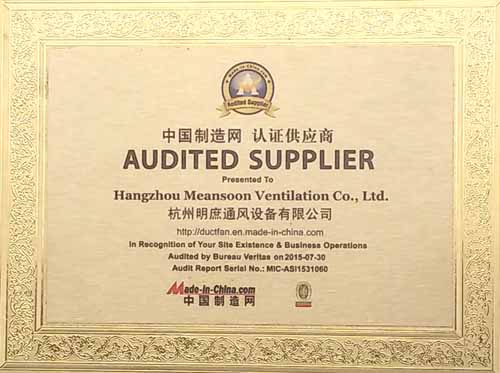 MEANSOON is a trading and manufacturer combination, we are professional to make all kinds of ventilation equipments: Turbo duct fans, plastic resistant corrosion duct centrifugal fans, Circular duct fans, mixed flow inline duct fans, ultra-quiet duct fans, duct extractor, axial fan, centrifugal fan, radial fan, blower, ventilating fan, exhaust fan, ventilation fans, cooling fans, ventilator, fan motor.
We design and manufacture all our fans to meet your unique requirements. We have earned our reputation as experts by supporting customers' unique needs for over 10 years.

Our mission is to provide customers with exceptional service and superior fans with lower prices. we're always looking for ways to make life easier for our customers so they can focus on what they do best.

Our markets include south Asia, Europe, North America, Middle East, North Africa, Australia. We provide products with good quality and reasonable prices to respectable customers, we always provide good services to rest customers' hearts.